A Shopping cart is the tool that allows you to upgrade your business automation software and achieve results that better suit your customer journey. But knowing when you need one, or which one to choose, can be daunting experience. You better make the right choice or you would have lost time and money, and potential customers.
When Ontraport's sales tools are not enough
I love working with Ontraport, that's clear. It's a multi-powerful tool that can fit almost any business type and niche, allowing it to grow and create meaningful relationships with their customers. And sometimes the Ontraport order pages are just lacking specific features that some users need. So if you find yourself searching for the following functionality, read on:
Allow buyers to select size of their product
Allow buyers to select quantity of the product
Set a more flexible payment or subscription plan
Bill customers in more than 1 currency per account
Want to have a visual way of managing upsells and downsells
You want to automatically apply coupon codes to a URL
Want to have an IP blacklist that prevents specific users from seeing your pages and products
Need to easily apply tax only for local transactions (or the EU tax logic).
If those are features you need, you might be better considering implementing a shopping cart with Ontraport. This will allow you to have all the functionality listed above, and more.
Why I use and recommend ThriveCart as a shopping cart
I've been using ThriveCart since it first launched in 2016. It's been a good ride seeing how the system grew and the stability of the features. The shopping cart has all the listed features above, and more.
It's integration with Ontraport is robust, allowing you to tag people based on every purchased, refunded or delayed payment, triggering follow up automations.
There is a Standard version, and a Pro version.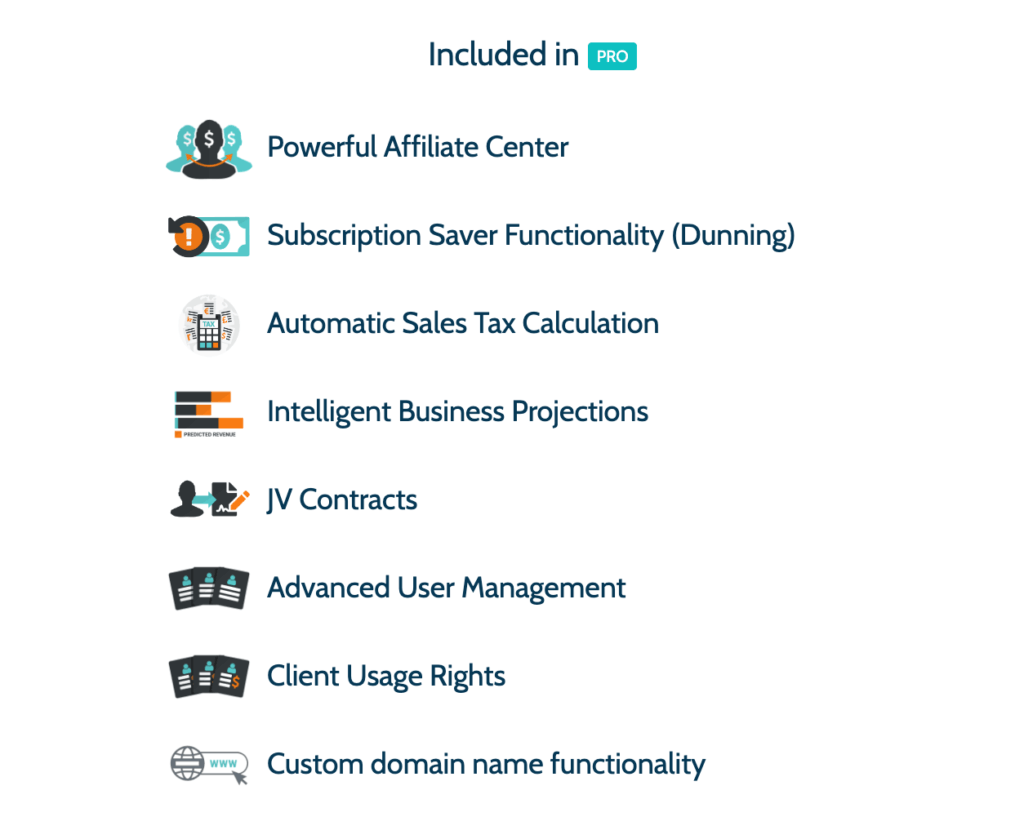 One of it's selling points for me and my clients that choose it, is that it has a one-time payment, compared to many competitors that charge you monthly. Given that most of the people would set it and use it for over 1 year, the cost of a monthly charge is much greater.
An extra feature that I find exciting, is their affiliate center and features. Once you set it up and you approve an affiliate, they can create not only custom links, but add their own bonuses, and tracking codes! It's exciting and helps your partners sell more too.
Learn more about ThriveCart here and grab the special Lifetime Access offer for just $495 for a Standard Account and $690 for Pro. I totally recommend getting the Pro, it's worth it!
WooCommerce for WordPress powered websites
If you want to have the classical cart functionality that is hosted on your website, your best choice is WooCommerce. It allows users to create accounts on your website, add multiple products to cart and then checkout later at their convenience.
You can integrate your WooCommerce cart with Ontraport using a couple of different options – WPFusion is a paid plugin with great support. Or you can hire a developer to integrate the Tracking code as shown by my colleague Neil.
If you're not sure whether you need a shopping cart, or which one to choose, I'm here to help. Book a quick call with me so I can identify your business needs!